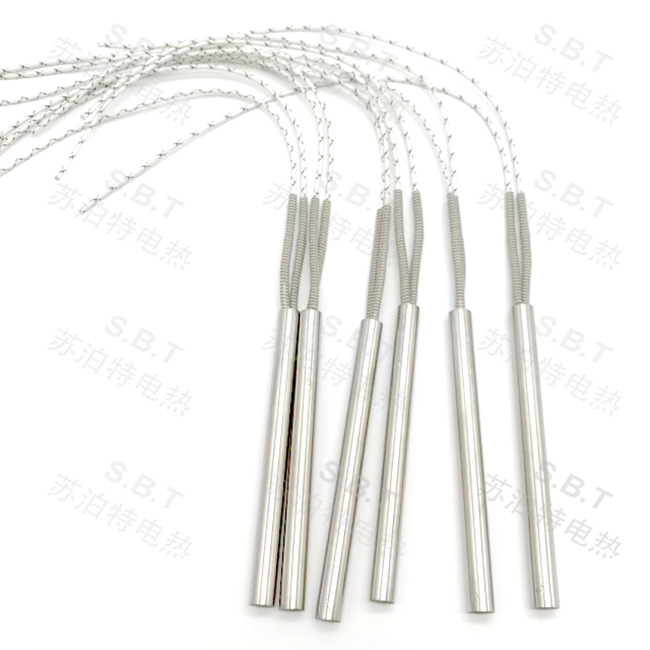 High temperature resistant single-end electric heating rod 20
Product Details

Single-head electric heating tube design and customization:
1. Voltage, power: customized according to needs.
2. The size of the pipe diameter: 3-30mm can be achieved according to customer requirements.
3. Length of the pipe body: 15mm or more
4. Material of electric heating tube: 304 321
5. Selection of electric heating wire: generally nickel-chromium wire, imported heating wire.
Service Guide: Instruct customers to choose the most suitable electric heating tube, single-head heating rod, etc.; design electric heating tubes and electric heating equipment for customers free of charge, and seek solutions. Strict inspection, trial operation and notification of logistics information before leaving the factory; the problems encountered by domestic customers in the production process, our company's service personnel guarantee to give clear solutions within 24 hours; welcome to consult and customize.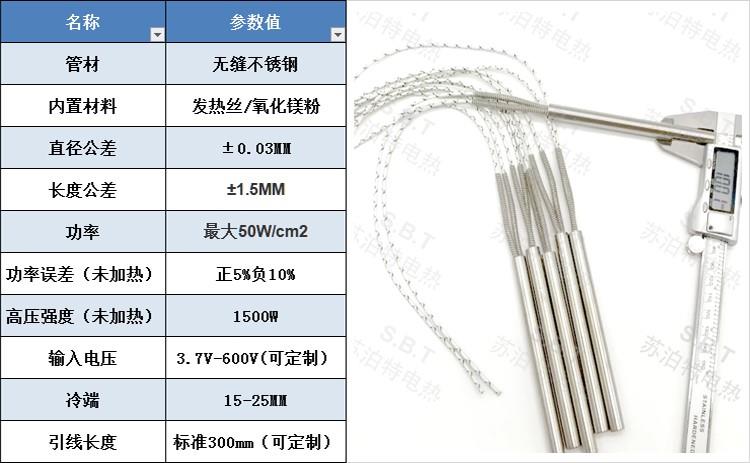 Note: The above is part of the data, D: pipe diameter, W: power, L: pipe length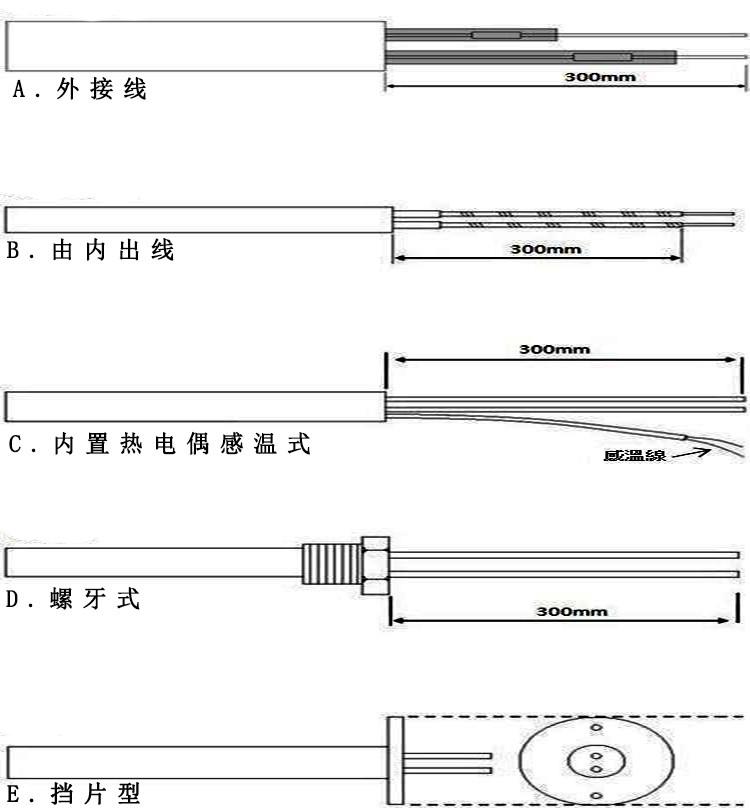 Ways to increase life expectancy:
1. Provide accurate die hole diameter, and the electric heating tube and the mold can be closely matched.
2. Properly configure the pipe material according to the customer's operating temperature.
3. Correctly calculate the heating time and the operating temperature of the heated body, and rationally design the power of the electric heating tube.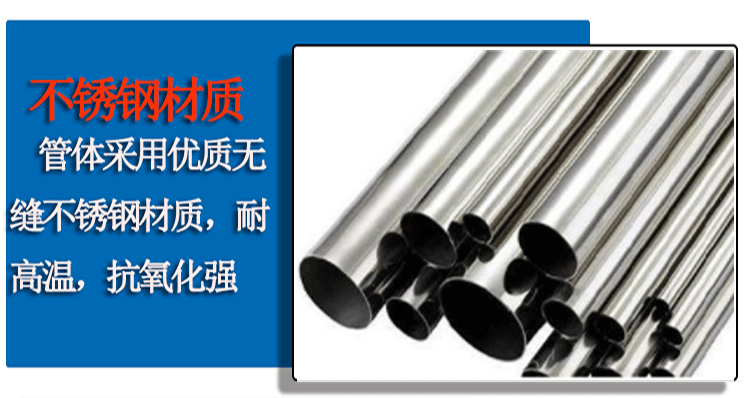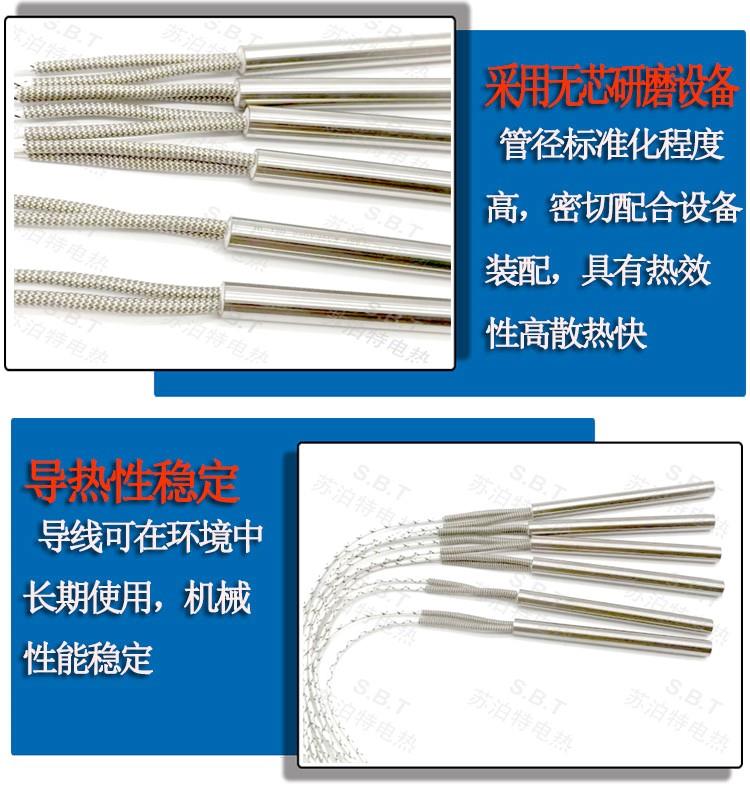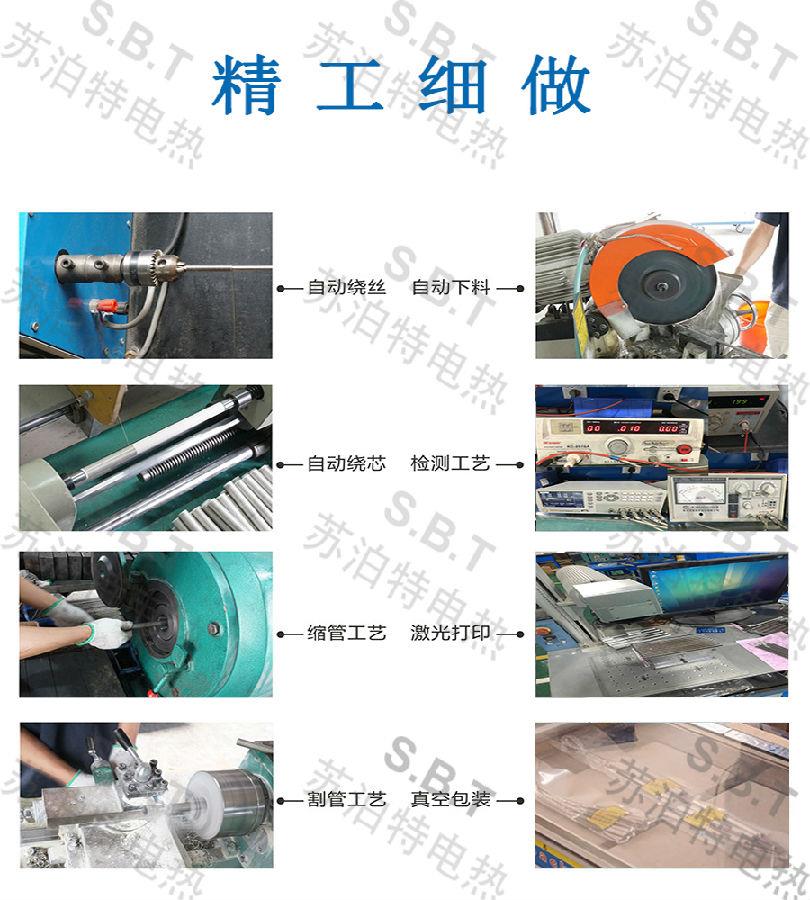 Inquiry